Financing
The Benefits of Financing your HVAC System
Whether you're looking to make repairs, or fully replace an outdated system, the funds going into your HVAC system could be sizable and nerve-racking. Don't let the stress of such expenses deter your comfort and break your budget. By partnering with Wells Fargo Bank, on approved credit, we are proudly able to offer our residential customers:
A secure and quick application process
Convenient monthly payments
Easy online account management
A new credit line, that will remain available and open for other projects in your home
Our office can answer any financing questions you may have, or you can apply below!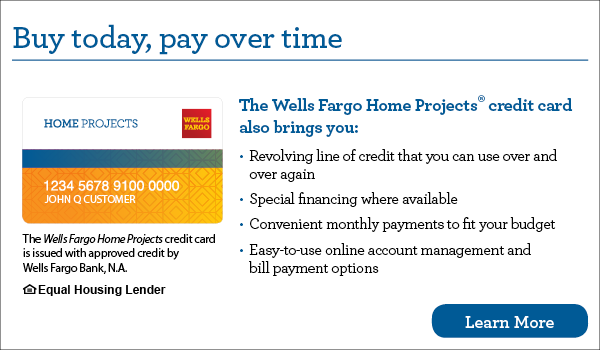 ---
Additional Financing Options
Foundation Financing Company
Low Credit? Foundation Finance may be able to help"